Made In The USA
Not Tested On Animals
Made Using The Purest Vegan Ingredients
Breakthrough Egyptian Musk Moisturizing Cream
Cures Dry, Itchy, Sun-Damaged Skin While Also Minimizing,
Scarring And Preventing Stretch Marks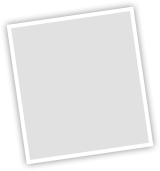 "I decided to try the Indulge Pure Originals Egyptian Musk Moisturizing Cream and after following the simple instructions I found I was able to apply the cream while taking my morning shower. Amazingly the stretch marks I have from my third baby have started to disappear.
I couldn't recommend it highly enough." -Emily Utah
Are You Applying Unncecessary Harmful Toxins To Your Skin?
Unknowingly many people on a daily basis are applying harmful toxins to their skin. The toxins are found in the everyday moisturizer they are using. These toxins are actually harming your skin more then they are helping it.
Now realize I am not suggesting you are intentionally applying toxins to your skin, it's just that you don't know any better. Manufacturers of these moisturizing products are very good at hiding exactly what is in their product and regulations are just too easily 'scouted around'.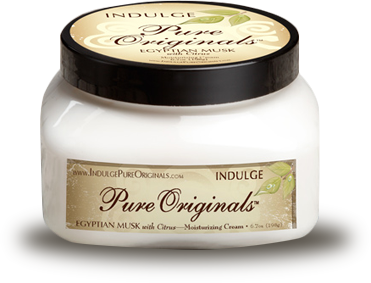 The simple truth is, when looking for a daily moisturizer you need to find something that suits your skin style and is made up of natural or vegan ingredients. Now in the past this was easier said then done!
Today, I'd like to introduce you to Indulge Pure Originals Egyptian Musk Moisturizing Cream.
The cream is made from only the purest vegan ingredients and doesn't contain any of those harmful chemicals which other big brand creams are using.
The best part is the cream doesn't loose any of it's moisturizing power without the chemicals. In fact the Egyptian Musk Moisturizing Cream cures dry, itchy, sun-damaged skin while also minimizing scarring and preventing stretch marks.
Don't Just Take My Word For It – Try It
Risk Free

Today!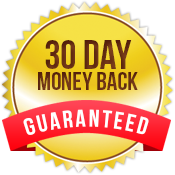 I personally developed this product for people just like you and as a small business owner it's often difficult to convince potential customers like you about the true benefits of my products. Unfortunately I don't have the multi-million dollar advertising budget like my competitors.
That's why I offer a 30 day no questions asked money back guarantee. All you need to do is order the Egyptian Musk 6.7oz Moisturizing Cream today and try it out for the next 30 days. If you find you don't like it, or it doesn't meet the promises I've made to you simply send me an email and i'll refund your full investment